A Public Service Announcement
Over the next 10 to 30 years, state policy makers across the Northeast and beyond have announced plans to phase out carbon-intensive fuels, including home heating oil, through electrification and carbon taxation that would put many heating oil companies today out of business.
For home owners who have long relied on the comfort and reliability of heating oil, this would likely mean:
Converting your home to an electric heating system will require a considerable upfront financial investment that will almost certainly never pay for itself, particularly for those who have already invested in high-efficiency heating oil equipment and are using higher blends of clean-burning Bioheat® Fuel. In addition to the cost of conversion, a
recent study by ICF
 concluded that policy-driven electrification would increase the average residential household energy-related costs by approximately 38% to 46%, resulting in an increase to the average affected residential household of between $750 and $910 per year. The study concludes that this cost would far outweigh the benefit of electrification, which would result in a negligible 1 to 1.5 percent reduction of GHG emissions by 2035.
There is an abundance of misinformation regarding the cleanliness of electricity. Today, according to the U.S. Energy Administration, GHG-emitting fossil fuels are the largest sources of energy for electricity generation. Ninety-one percent of all coal burned in the United States goes to the country's electric power grid. Arguably the most polluting of all fossil fuels when factoring in both the mining and combustion process, coal produces more than a quarter of the country's electricity. Thirty-five percent of U.S. electricity is sourced from natural gas, which is primarily comprised of methane. If methane is released into the atmosphere before being used, it is 84 times more potent than carbon dioxide over short periods of time and 30 times more potent over the long term. A recent report by the Environmental Defense Fund surmises that natural gas released during the extraction process and through pipeline leaks may negate much of its clean-burning benefit over other fossil fuels. Hydropower also has its environmental drawbacks, including destruction of natural habitats, disruption of migratory patterns, changes in water quality, wildlife displacement, and other ecological concerns. A growing number of  U.S. policy makers are advocating for an electrical power grid based on 100 percent renewable energy in the relative near future – something that we are far from capable of today. To substantially increase electricity demand by electrifying the heating sector, and then to meet that demand through 100 percent renewable energy, has been deemed unrealistic by leading experts including the Intergovernmental Panel on Climate Change, the National Oceanic and Atmospheric Administration, the National Renewable Energy Laboratory, and the International Energy Agency.
Converting to electric or natural gas heat means placing your home heating needs in the hands of a large utility company rather than your trusted heating oil dealer who offers the convenience of budget and service plans, price protection, and who can be counted on 24/7 to keep your family safe and warm. These local, usually family-owned and -operated companies employ an average 36 people from their communities, and will have been legislated out of business after serving their customers proudly over several generations.
Fortunately, the heating oil industry has a solution. Over the past two decades, the heating oil supply pool has been increasingly cleansed of sulfur and blended with renewable, clean-burning biodiesel to create ultra-low-sulfur Bioheat® Fuel. Commonly delivered to customers today at five- to 20-percent biodiesel blends (B5 to B20), the industry is committed to increasing the blend ratio to avoid future carbon taxation and make heating oil the cleanest, most sustainable residential heat source available on the planet.
The Road to Carbon Neutral 
Several state and regional heating oil associations have committed to supporting the following decarbonization strategy, which sets an industry-wide timeline for transitioning the heating oil supply pool to higher blends of clean-burning, renewable Bioheat® Fuel. Reaching a 50-percent biodiesel blend (B50) by 2030 would align with the carbon-reduction targets being set by many neighborhoods where you live.
DEALERS ARE LOCAL, FAMILY-OWNED BUSINESSES

ARE ADDED TO THE LOCAL ECONOMY BY EVERY HEATING OIL DEALER ON AVERAGE
IS THE AVERAGE LENGTH OF TIME A CUSTOMER HAS BEEN WITH THE SAME OILHEAT PROVIDER
Available Today
Getting Bioheat® Fuel delivered to your home is extremely easy. If you find that your current heating provider doesn't carry Bioheat® blends, a simple internet search will more than likely turn up several fuel dealers in your area who do. Because switching to Bioheat® requires no modification to your existing heating system, you can start reducing your carbon footprint and reigning in your energy costs with a simple phone call today. If you're unable to find a dealer close to you, please contact your state heating fuel association for further assistance.
The Latest
News, Research & Information On The Evolution of Oilheat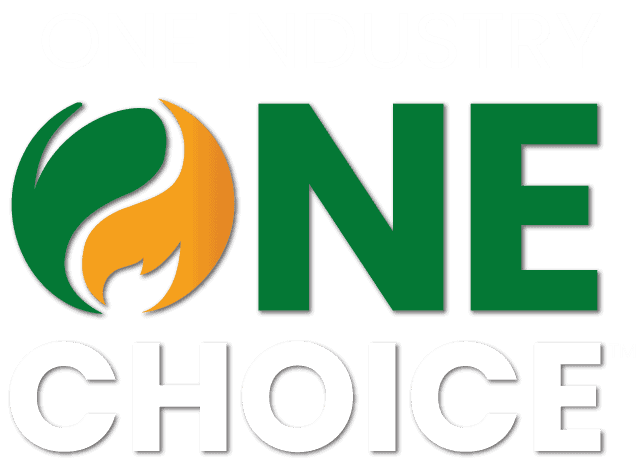 If you're a heating oil dealer interested in becoming a Bioheat® Fuel provider, we can help. Please fill out the adjacent contact form and a member of our supply chain outreach team will contact you as soon as possible.