Reasons Bioheat® Fuel Is a Great Choice for Home Heating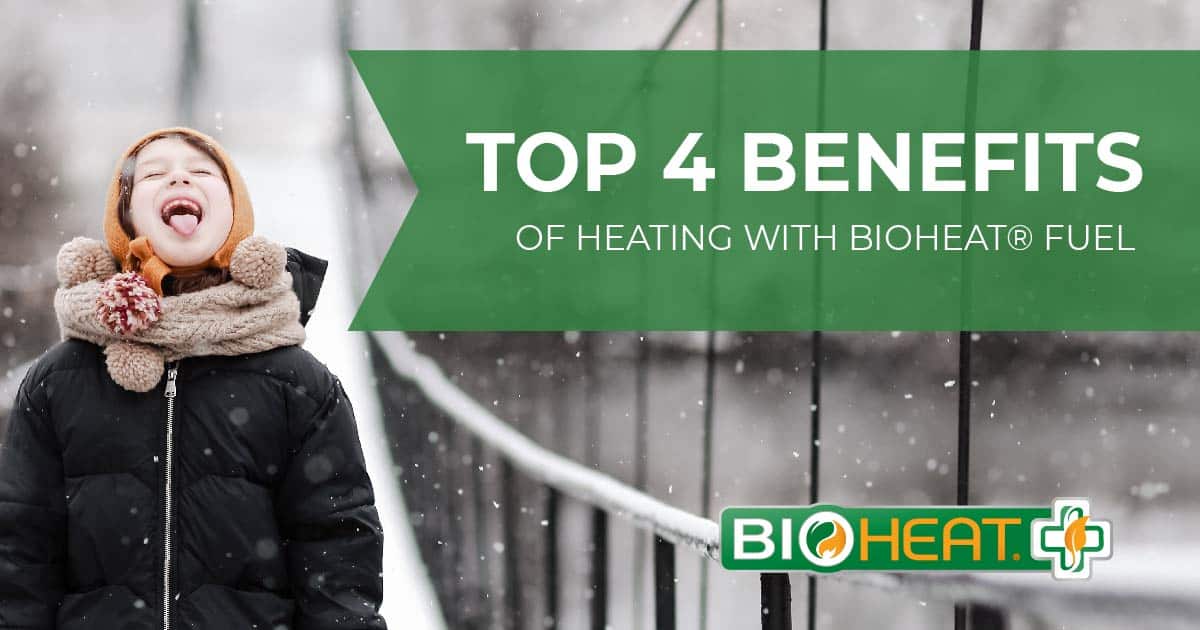 Choosing the right energy source for your home is a big decision. There are a lot of factors to consider, like safety, cost, sustainability, and efficiency. It's important to weigh your options as technology evolves and more diverse energy solutions become more accessible to homeowners.
Bioheat® fuel is one of the leading renewable energy sources available today. It is a low-carbon liquid heating fuel that can be used in existing equipment and is delivered by local fuel providers all across the country. And the good news is, unlike other renewable energy options, using Bioheat® fuel requires no expensive conversions. Read on to learn the top five reasons why homeowners are choosing to heat their homes with Bioheat® fuel.
Top 4 Benefits of Heating with Bioheat® Fuel
1. Bioheat® fuel is better for the environment. Climate action is at the top of everyone's mind. Lawmakers are working to lead climate policies, businesses are changing to become more sustainable, and consumers are looking for ways to make personal choices that are better for our planet. Bioheat® fuel is a standout renewable energy choice because it is the only low-carbon heating fuel that can continue to lower its carbon content. Right now, Bioheat® fuel is made by blending heating fuel with renewable biodiesel to produce significantly fewer emissions. The Bioheat® fuel industry plans to continue to lower its carbon content until it reaches net-zero emissions. So, the Bioheat® fuel you can use right now is much better for our environment, and the Bioheat® fuel of the future will be even better, cleaner, and safer.
2. Bioheat® fuel will help you save money. Owning a home is an expensive responsibility. The good news is that using Bioheat® fuel requires no expensive conversions. Bioheat® fuel can be used in existing liquid heating fuel furnaces or boilers.
3. Bioheat® fuel is highly efficient. Efficiency is another crucial factor in heating your home. You can winterize your property and be careful with the thermostat, but the efficiency of your heating system plays a significant role in your home's overall efficiency. Furnaces and boilers that use Bioheat® fuel are built with the latest technology for super-efficient fuel economy to use less energy to produce a high heat output.
4. Bioheat® fuel is brought to you by local businesses. If you want to be mindful about spending your money at local companies that help your community, Bioheat® fuel is the right choice. Most fuel providers that deliver Bioheat® fuel are local, family-run businesses that have been serving their customers for generations. You will get the best, low-carbon heating fuel available from a reliable local company that is dedicated to quality customer service.
So, what's in your fuel tank? Call your heating company and ask if they deliver Bioheat® fuel today!