Choose a Low-Carbon Heating Fuel that You Can Count on every Winter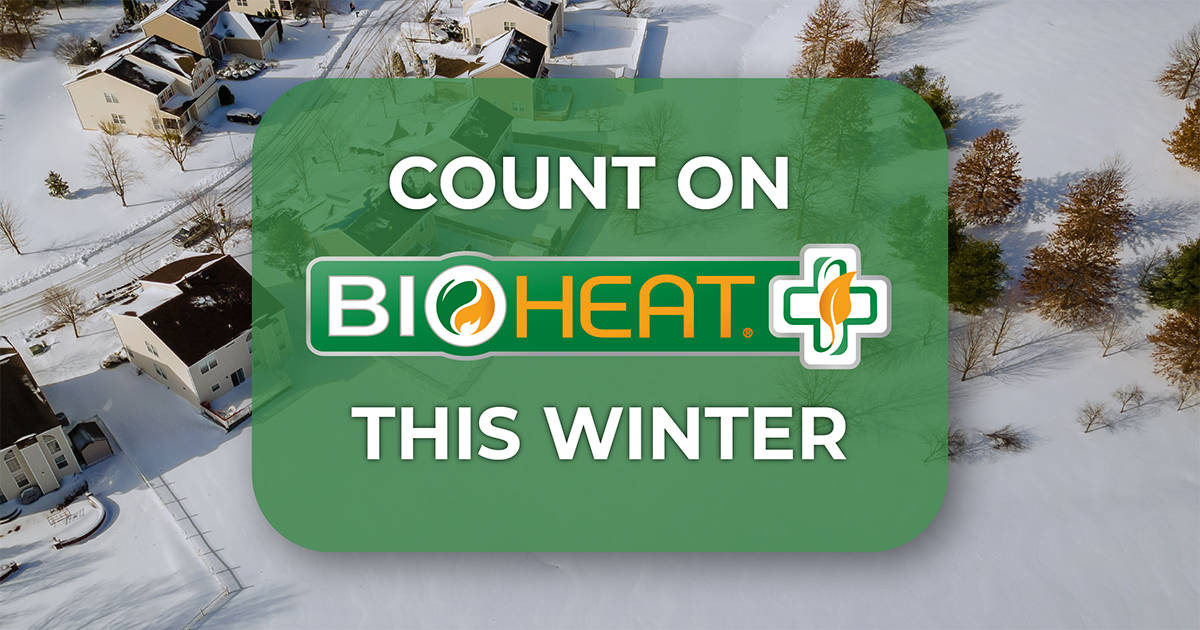 Have you had to turn on your heat yet? Whether you've been running it for a few weeks or are just turning it up after the first frost, you know how important it is to have heat that you can depend on when temperatures really drop.
You might think that you must choose between reliable and renewable energy, but you don't have to! Bioheat® fuel is a low-carbon, renewable liquid heating fuel that can withstand extreme cold without compromising performance or cost. Read on to find out why homeowners like you are making the switch to dependable Bioheat® fuel.
Performance
Bioheat® fuel is a liquid heating fuel that performs like traditional fuel. It is delivered into your tank and is compatible with most existing boilers and furnaces, working efficiently to warm your living space even in the coldest weather. Unlike other renewable energy solutions, Bioheat® fuel is an independent energy source that customers can rely on when it's in their tanks.
Cost
Worried about your heating bills? Bioheat® fuel is a favorite for homeowners because it is comparably priced to other liquid heating fuels on the market. Plus, it doesn't require expensive conversions to use. Just call your fuel provider, ask for Bioheat® fuel, and get it delivered to your tank.
Availability
Bioheat® fuel is a low-carbon energy option that you don't have to wait for. It's ready and available right now.
Environmental Impact
The higher the content of biodiesel, the fewer carbon emissions the fuel produces. With current blends of Bioheat® fuel ranging from 2% biodiesel to 20% biodiesel, Bioheat® fuel options are already low-carbon; however, the industry plans to continue to increase blends of biodiesel until Bioheat® fuel becomes 100% carbon-free.
Reliability
Last but not least, think about where your heat comes from. Who do you call to order heat, request service, or pay your bills? When you use Bioheat® fuel, you can choose to order from a local, family-run business. You'll get high-quality, personalized service from a company that really cares about its customers instead of dealing with a big, anonymous utility.
So, what do you think? If you're interested in finding a more environmentally friendly heating fuel that is still reliable, high performance, and affordable, contact your heating provider, and ask for Bioheat® fuel today.